Creative Pixel Press is joint Venture between Joshua Mitchell of Creative Web Guys and Frank Deardurff - That One Web Guy of Orange Pixel Inc.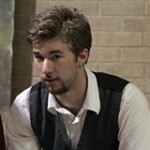 Joshua Mitchell
 - Has been in the Internet Marketing and web development space for over a decade. He has done JV's with some of the top names in Internet Marketing including Armand Morin, Alex Mandossian, Joe Lavery, Tellman Knudson & Frank Deardurff. He's also been an intrical part of his families business Recorded Moments. His main focus has been on Website Design, Marketing, and Programming.  He has assisted companies in various industries such as real estate, eCommerce and more.
---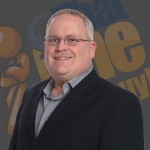 Frank Deardurff III
- has been a direct response marketing webmaster and developer for nearly 15 years. Working with some of the biggest names in internet marketing and is cofounder of Ask Database and other online tools. He is also the author of "50 Biggest Website Mistakes"
---
We feel with our mix of talents and experience we can create quality products to deliver to you.